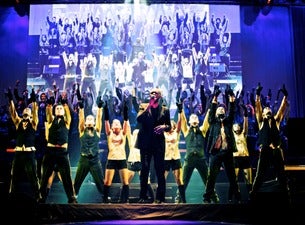 Religious
Summertime Choir Tickets
Events
Sorry... there are currently no upcoming events.
About
The Summertime Choir will be back at Gran Teatro Geox in Padua for the unmissable show Smile4Cuamm on 22 Dicember 2022!

The Summertime Choir, born in 1991, has been performing gospel concerts all over Europe for 29 years. They also host in Padua the biggest European gospel event to raise funds for charitiy.

The Summertime Choir has also taken part in TV shows such as five editions of the Christmas concert in Vatican with Pope John Paul II and the opening of Italia's Got Talent aired on Sky Italia.

In the Summertime Choir's repertoire, we can find original songs and covers of international songs appreciated by the audience. Thanks to a unique and personal interpretation the gospel contemporary choir sing different music genres such as christian rock, soul, funk and contemporary pop.

Il Summertime Choir will be back with Smile4Cuamm, a show characterized by smiles and good vibes. On the train of the good energy, besides the magnificent choir, will rise a great band, supported by an exceptional section of wind instruments. National and international guests are expected, they will enrich the already rich carnet of young talents of the most famous gospel choir in Italy in a dynamic, energetic and overwhelming musical show to support the activities of Medici con l'Africa Cuamm.

You can't miss the energy of the musical performances of the Summertime Choir!