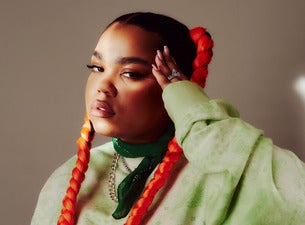 Events
Italy
There are no upcoming events in Italy
Don't worry, there are other events available below
International Events
1 Events
4/3/24

Amsterdam, Netherlands

Melkweg

Zoe Wees
About
The show of Zoe Wees previously scheduled for March 25 2022 at Santeria Toscana 31 in Milan and rescheduled for November 13 2022 at the same venue has been cancelled. For further information, please READ HERE
Zoe Wees was born in Amburg where she grew up with her mother. Her childhood was anything but carefree, as she suffered from epilepsy, which caused a long period of depression. At the age of 14, she began to take singing lessons and write songs in English to channel her pain.
In 2017, Zoe became famous by taking part in the talent show The Voice Kids, where she had the chance to meet Ed Sheeran. After the talent show, she became Instagram and TikTok famous by sharing covers of artists such as James Bay and Lewis Capaldi, one of her biggest musical influences together with Miley Cyrus. The German singer was also noticed by the DJ duo Moonbotica, who asked her to collaborate on their song Hibernating.
In 2020, Zoe debuted with her song Control which entered the Top 40 in several European countries such Belgium, France and Germany and she collaborated with the songwriter Tom Walker for the song Wait For You. In May 2021 Golden Wings, Zoe's First EP, was released, preceded by the track Girls Like Us, which has already become a hit with more than 90 million streams on Spotify.