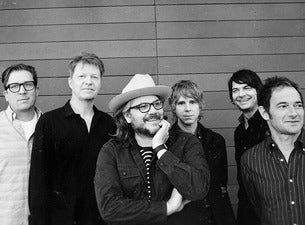 Events
We're sorry, but we couldn't find any events
About
Wilco were founded by Jeff Tweedy, the former Uncle Tupelo's frontman, in Chicago in 1994. Wilco's current band line-up is the following: Jeff Tweedy, John Stirratt, Nels Cline, Glenn Kotche, Patrick Sansone and Mikael Jorgensen.

Wilco's fifth studio album "A Ghost Is Born" was awarded the "Best Alternative Music Album" and "Best Recording Package" awards at the Grammy Awards 2005.

Their tenth studio album, "Schmilco", came out in 2016, followed by "Star Wars", which was given out to the fans for free. Pitchfork describes "Schmilco" as "largely acoustic affair laden with sweet melodies, autumnal production, and childhood memories that stop just short of nostalgic".

The band has released two videos including two live sessions of "If Ever I Was A Child" and "Normal American Kids", recorded in Utrecht in November 2016 while they were touring in Europe.

In 2018, the frontman Jeff Tweedy released his second solo album, "Warm", which was met by critical acclaim and was followed by "Warmer" in 2019.