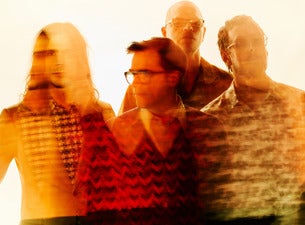 Alternative/Indie Rock
Weezer Tickets
Events
Italy
There are no upcoming events in Italy
Don't worry, there are other events available below
International Events
3 Events
7/3/2022

Bilbao, Spain

Estadio de San Mamés

Bilbao Bizkaia Rock Day

7/3/2022

Bilbao, Spain

Estadio de San Mamés

Bilbao Bizkaia Rock Day | GOLDEN RING VIP

7/3/2022

Bilbao, Spain

Estadio de San Mamés

Bilbao Bizkaia Rock Day | GRADA VIP
About
The Green Day event originally scheduled on June 10 2020 at Ippodromo SNAI San Siro in Milan and then moved to June 16 2021 has been rescheduled for June 15 2022 at the same venue. Weezer have been confirmed as Green Day's special guests in Milan. If you already bought tickets, these will be valid for the new date in Milan. For further information, please READ HERE

The Green Day concert originally scheduled on June 11 2020 at Visarno Arena in Florence and then moved to June 17 2021 has been rescheduled for June 16 2022 at the same venue. Weezer have been confirmed as Green Day's special guests at Firenze Rocks. If you already bought tickets, these will be valid for the new date. For further information, please READ HERE
The Weezer name comes from Rivers Cuomo's childhood nickname: the frontman was teased by kids in school because he had asthma.
On September, 10 2019, Weezer released their brand new single The End of the Game, the lead single off their upcoming album Van Weezer. The latter, out very soon, is Weezer's fourteenth studio album and its title is a reference to Califonian rock band Van Halen.
Van Weezer has been influenced by the band members' metal music roots. Rivers is a huge KISS fan: Cuomo first learned about rock music when listening to KISS' Rock and Roll Over. The guitarist Brian Bell loves Black Sabbath and the guitar player Patrick Wilson adores Van Halen and Rush, while the bassist Scott Shriner is a long-time Slayer and Metallica fan.