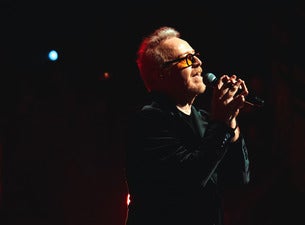 World
Umberto Tozzi Tickets
Events
Italy
There are no upcoming events in Italy
Don't worry, there are other events available below
International Events
4 Events
2/18/23

Oostende, Belgium

Kursaal Oostende

Umberto Tozzi

2/21/23

Charleroi, Belgium

Palais des Beaux Arts

Umberto Tozzi

12/8/23

Mons, Belgium

Théâtre Royal

Umberto Tozzi

12/10/23

Brussels, Belgium

Cirque Royal - Koninklijk Circus

Umberto Tozzi
About
Umberto Tozzi, one of the most famous Italian artist worldwide, will arrive with his Gloria Forever world tour at Castello di Villafranca in Verona on July 19 2022 and at Gran Teatro Geox in Padua on December 8 2022.

Umberto Tozzi, 1952, has began his career as author for artists like Mina, Mia Martini, Fausto Leali, Riccardo Fogli, Marcella Bella and Dori Ghezzi for the song Un Corpo and Un'Anima winner of Canzonissima 1974.

Umberto Tozzi has started to follow his music in 1986 with hits like Ti Amo, Gloria with which he as achieved the fame all over the world for the cover of Laura Brangian, Io Muoio di Te, Si Può Fare di Più winner of Sanremo Music Festival of 1987 with Gianni Morandi and Gente di Mare which has ranked third at Eurovision Song Contest with Raf.

In 2022 Umberto Tozzi will be back with his Gloria Forever world tour, the artist will perform at the most important Italian theatres and in Belgium, Estonia, Swiss and Australia.

You can't miss the return of Umberto Tozzi, buy immediate the official tickets!