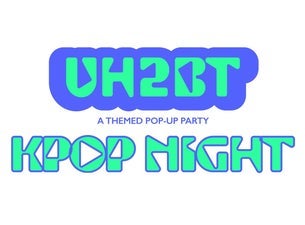 Dance/Electronic
UH2BT: KPOP NIGHT Tickets
Events
Sorry... there are currently no upcoming events.
About
UH2BT (You Had To Be There), one of the most popular DJ parties dedicated to the Kpop scene, lands at Legend Club in Milan on Saturday, September 30, 2023. UH2BT is an interactive pop up party dedicated to all things Kpop: fashion, trends and of course the best music from artists such as BTS, Blackpink, Big Bang, EXO and many more to dance the night away.

the UH2BT format is already blowing up all over the world, with a very long calendar of dates in the United States and Europe. You HAVE to be there!