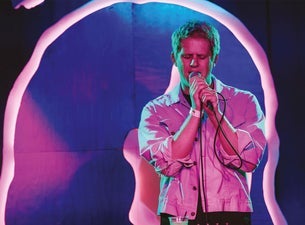 Others - Music
TV Girl Tickets
Events
Sorry... there are currently no upcoming events.
About
TV Girl is an American music duo consisting of singer-producer Brad Petering and bassist Wyatt Harmon. The band was founded in San Diego, California, in 2010, but moved to Los Angeles shortly thereafter.

TV Girl debuted in 2010 with her first track If You Want It on YouTube. The song received considerable success on the Internet, leading to the release of other tracks such as Benny and the Jetts and The Getaway and the 2011 EP of the same name entitled TV Girl.

In 2014, TV Girl released the album French Exit which peaked at number 23 on Billboard's "Top Heatseekers" chart and was followed by Who Really Cares (2016) and Death of a Party Girl (2018).

In 2023 TV Girl will return to tour to celebrate the album French Exit, become a cult among teenagers and adults in love thanks to its eleven tracks that mix elements of pop, surf rock and electronic music that create a nostalgic and dreamy sound. The group will return to perform live French Exit in its entirety and, for the first time, with a full band.