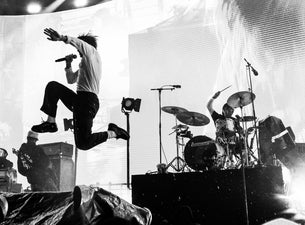 Others - Music
Turnstile Tickets
Events
Sorry... there are currently no upcoming events.
About
Turnstile are an American punk hardcore band born in Baltimora (Maryland) in 2010. After releasing two Eps, the band achieved the fame in 2015 with the debut album Nonstop feeling.

In 2018 Turnstile released Time & Space full of crossover, hardcore, groove metal, pop and indie which was appreciated by the audience and the press. The consecration of the band from Baltimora arrived in 2021 with Glow On preceded by the song Alien Love Call featuring Blood Orange.

Glow On debuted in the Top 30 of the Billboard 200 and was featured by several websites in the list of the best album of the year. Turnstile were nominated for three Grammy Awards and will be the opening act of blink-182's upcoming tour.