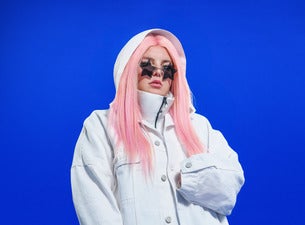 Rock/Pop
Tones And I Tickets
Events
Italy
There are no upcoming events in Italy
Don't worry, there are other events available below
International Events
1 Events
Praha 1, Czech Republic

Roxy

Tones and I (AU)
About
In compliance with the medical emergency set to prevent COVID-19 from spreading, the Tones and I concert scheduled on June, 24 2020 at Teatro Romano in Verona has been cancelled. For further information, please READ HERE

In compliance with the medical emergency set to prevent COVID-19 from spreading, the Unaltrofestival, and thus Tones And I concert, scheduled on June, 25 2020 at Circolo Magnolia in Milan has been cancelled. For further information, please READ HERE
Originally from the Australian peninsula of Mornington, Toni Watson, aka Tones And I, conquered the whole world at only 19 years old thanks to the hit "Dance Monkey." Toni, who has always been passionate about music, started playing in the clubs of her home country and then left everything and moved to Byron Bay. Here, thanks to the success achieved by performing in the street, Toni decided to live of her music.
"Dance Monkey" is based on Tones & I's experience as a busker. After succeding in Australia, the song took the top spot on Spotify's global charts (over 466 million streams). In Italy, "Dance Monkey" ranked first on the Fimi/Gfk chart for three consecutive weeks and #1 on iTunes; in addition, has got heavy rotation on Italian radio (Source Earone).
"Dance Monkey" and the previous single "Johnny Run Away" are taken from Tones & I's debut EP "The Kids Are Coming", which was released on August, 30 2019.