Hip-hop/R&B
Biglietti per The Weeknd
Eventi
26/07/23

Milano

Ippodromo SNAI La Maura

The Weeknd: After Hours til Dawn Tour

Luogo dell'evento

Ippodromo SNAI La Maura

27/07/23

Milano

Ippodromo SNAI La Maura

The Weeknd: After Hours til Dawn Tour

Luogo dell'evento

Ippodromo SNAI La Maura
Eventi internazionali
70 eventi
14/06/23

Horsens, Danimarca

Nordstern Arena Horsens

The Weeknd: After Hours til Dawn Tour

14/06/23

Horsens, Danimarca

Nordstern Arena Horsens

The Weeknd: After Hours til Dawn Tour | VIP-pakker

17/06/23

JOHANNESHOV, Svezia

Tele2 Arena

The Weeknd: After Hours til Dawn Tour, Platinumbiljetter

18/06/23

JOHANNESHOV, Svezia

Tele2 Arena

The Weeknd: After Hours til Dawn Tour, Platinumbiljetter

20/06/23

FORNEBU, Norvegia

Telenor Arena

The Weeknd: After Hours til Dawn Tour

20/06/23

FORNEBU, Norvegia

Telenor Arena

The Weeknd: After Hours til Dawn Tour - LYTTEPLASSER

20/06/23

FORNEBU, Norvegia

Telenor Arena

The Weeknd: After Hours til Dawn Tour | VIP Packages

20/06/23

OSLO, Norvegia

Telenor Arena Shuttlebuss

Shuttlebuss til Telenor Arena - The Weeknd 20.06.2023

23/06/23

Amsterdam, Paesi Bassi

Johan Cruijff ArenA

The Weeknd: After Hours til Dawn Tour

23/06/23

Amsterdam, Paesi Bassi

Johan Cruijff ArenA

The Weeknd: After Hours til Dawn Tour | Gold Hot Ticket Package

23/06/23

Amsterdam, Paesi Bassi

Johan Cruijff ArenA

The Weeknd: After Hours til Dawn Tour | Pitch Early Entry Package

23/06/23

Amsterdam, Paesi Bassi

Johan Cruijff ArenA

The Weeknd: After Hours til Dawn Tour | Premium Early Entry Package

23/06/23

Amsterdam, Paesi Bassi

Johan Cruijff ArenA

The Weeknd: After Hours til Dawn Tour | Silver Hot Ticket Package

23/06/23

Amsterdam, Paesi Bassi

Johan Cruijff ArenA

The Weeknd: After Hours til Dawn Tour | VIP Lounge

24/06/23

Amsterdam, Paesi Bassi

Johan Cruijff ArenA

The Weeknd: After Hours til Dawn Tour

24/06/23

Amsterdam, Paesi Bassi

Johan Cruijff ArenA

The Weeknd: After Hours til Dawn Tour | Gold Hot Ticket Package

24/06/23

Amsterdam, Paesi Bassi

Johan Cruijff ArenA

The Weeknd: After Hours til Dawn Tour | Pitch Early Entry Package

24/06/23

Amsterdam, Paesi Bassi

Johan Cruijff ArenA

The Weeknd: After Hours til Dawn Tour | Premium Early Entry Package
Informazioni
Canadese di nascita ed etiope di origini, The Weeknd ha debuttato a 17 anni scrivendo per altri cantanti, tra cui il rapper Drake. Lo stage name di Abel Makkonen Tesfaye doveva essere inizialmente The Weekend, ma era già stato preso da una band canadese.
Nel 2010 The Weeknd ha caricato gli inediti What You Need e Loft Music su YouTube. Dopo aver scritto alcune tracce dell'album Take Care di Drake, Abel ha fondato l'etichetta XO pubblicando 3 mixtape: House Of Balloons, Thursday e Echoes Of Silence. Quest'ultimo contiene una cover di Dirty Diana di Michael Jackson, uno dei miti di Abel. Nel 2012 The Weeknd ha esordito dal vivo negli Stati Uniti al Coachella.
L'album di debutto di The Weeknd, Kiss Land, è uscito nel 2013, ma è con Beauty Behind The Madness del 2016 (più di 3 milioni di copie vendute) e, in particolare, con il fortunato singolo Can't Feel My Face, che Abel è divenuto una popstar internazionale. Earned It, il singolo tratto dalla colonna sonora di Fifty Shades Of Grey e vincitore del Grammy Award alla Migliore Performance R&B, ha ottenuto una candidatura agli Oscar del 2016 come Migliore Canzone Originale.
Nel terzo album in studio, Starboy, figurano collaborazioni con i Daft Punk e Kendrick Lamar. Il titolo è un omaggio alla hit di David Bowie, Starman. The Weeknd ha collaborato con Lana Del Rey, NAV, Gucci Mane, French Montana e con Kendrick Lamar sul brano Pray For Me dalla colonna sonora del film Black Panther della Marvel.
The Weeknd ha pubblicato After Hours il 20 marzo 2020 . L'album contiene brani che sono diventati successi internazionali come Heartless, Blinding Lights, In Your Eyes e Save Your Tears ed è stato certificato doppio disco di platino in Italia. Al momento Blinding Lights conta 3.271.447.186 milioni di stream su Spotify ed è stata nominata la nuova canzone No. 1 Billboard Hot 100 di tutti i tempi.
L'ultimo album di The Weeknd è stato pubblicato il 7 gennaio 2022 e si intitola Dawn FM. L'album contiene brani come Take My Breath, Sacrifice e Out of Time. Dawn FM vede le collaborazioni di Jim Carrey, Quincy Jones, Tyler, The Creator, Lil Wayne, oltre alle versioni remix dei brani insieme a Swedish House Mafia, Oneohtrix Point Never, Sebastian Ingrosso, Salvatore Ganacci, KAYTRANADA, Summer Walker e MIKE DEAN.
Durante la sua carriera è stato premiato con 4 Grammy Awards, 18 Billboard Music Awards, 5 American Music Awards, 4 MTV Video Music Awards, 13 Juno Award, un MTV Europe Music Award. Nel 2020 la rivista Time lo ha incluso nella sua lista delle cento personalità più influenti dell'anno.
Lasciati abbagliare dalla bravura di The Weeknd!
Location
Mappa
News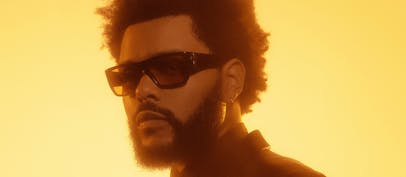 The Weeknd: in concerto a Milano nel 2023 per After Hours ti
Ci ha tenuti con il fiato sospeso con il nuovo album Dawn FM. Poi, all'improvviso, The Weeknd ci toglie il respiro annunciando l'unica data italiana del The Weeknd: After Hours til Dawn Tour. Leggi ora o mai più tutte le info per ottenere prima di tu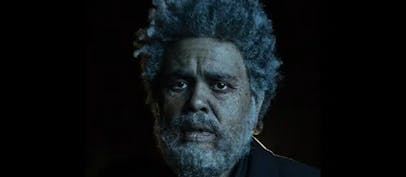 The Weeknd: il nuovo album Dawn FM e aggiornamenti sul tour
Il mattino ha l'oro di bocca per i fan di The Weeknd! Uscito a inizio 2022, il nuovo disco Dawn FM è già uno dei migliori album dell'anno.
FAQ
The Weeknd si esibirà per l'After Hours til Dawn Tour mercoledì 26 luglio 2023 e giovedì 27 luglio 2023 presso l'Ippodromo SNAI La Maura di Milano.

I biglietti per il concerto di The Weeknd del 26 luglio 2023 saranno in vendita da venerdì 2 dicembre 2022 alle ore 12:00, quelli per il concerto del 27 luglio 2023 saranno in vendita da martedì 13 dicembre 2022 alle ore 12:00.