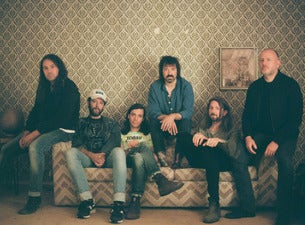 Rock/Pop
The War On Drugs Tickets
Events
We're sorry, but we couldn't find any events
About
The concert of The War on Drugs previously scheduled for April 5 2022 at Alcatraz in Milan has been cancelled. For further information, please READ HERE
The War On Drugs was born in 2005 in Philadelphia from the idea of the musicians Adam Granduciel and Kurt Vile, who left the band in 2009 to follow his solo career. The band consists of Adam Granduciel (voice, guitar, harmonica, keyboards and samplers), David Hartley (bass and electric guitar), Robbie Bennet (keyboards, piano and guitar), Charlie Hall (drums), Jon Natchez (keyboards and saxophone) and Antony LaMarca (guitar and keyboards).
The band released four studio albums: the debut album Wagonwheel Blues of 2008, Slave Ambient of 2011, Lost In Dream with the hit Under The Pressure part of the soundtrack of the Netflix's animated series Bojack Horseman, and A Deeper Understanding of 2017, winner of the Grammy Award for Best Rock Album.
The War On Drugs performed on all the most important stages in the world with compelling and atmospheric shows captured in the live album of 2020 Live Drugs.
Don't Feel Under The Pressure: buy immediately the official tickets for the show of The War On Drugs!