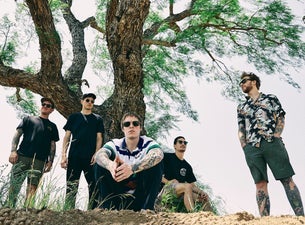 Others - Music
The Story So Far Tickets
Events
Sorry... there are currently no upcoming events.
About
The Story So Far are a band born in 2007 in California.

The band is named after a song by New Found Glory, entitled The Story So Far, and is currently composed of Parker Cannon (lead vocals), Kevin Geyer (lead guitar, backing vocals), Ryan Torf (drums, percussion, bass guitar) and Will Levy (rhythm guitar, backing vocals).

The journey of The Story So Far started on 22 December 2007, when the band released their first EP, 5 Songs.

After the first EP they made a deal with the label Pure Noise and kept releasing four official albums: Under Soil and Dirt, their debut album, in 2011, What You Don't See in 2013, the homonymous The Story So Far in 2015 and their latest album, Proper Dose, in 2018.

Also, the band has released a live album, Triple J Live at the Wireless (170 Russell St, Melbourne 2019) , other two EPs, While You Were Sleeping and Songs Of, and three splits, The Story So Far/Maker, The Story So Far/Morgan Foster and The Story So Far VS Stick to Your Guns. The first three albums by The Story So Far have all been described as pop punk. Their fourth album, Proper Dose, marked a departure from pop punk and saw the band incorporating indie rock into their sound.