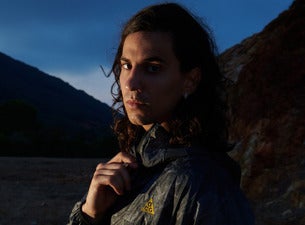 Events
8/27/2022

Budoni

GATE Sardinia

TEDUA @GATE Sardinia
About
Tedua, stage name of Mario Molinari, is one of the main rappers of the Italian hip-hop scene. The rapper from Genova met during high school Vaz Tè e Izi. The trio began together their musical activites with the collective Wild Bandana.

Tedua debuted in 2015 with Orange County Mixtape produced by the emerging talents Sick Luke, Charlie Charles and Chris Nolan including the collaborations with artists like Rkomi, Sfera Ebbasta and Ghali. The mixtape was released in 2017 as an album with the title of Orange County California featuring new tracks and was certified platinum with more than 50,000 copies sold.

In 2018 Tedua released his second album Mowgli preceded by La Legge del Più Forte and Burnout. Mowgli was followed by the mixtapes Vita Vera and Vita Vera Mixtape: Aspettando La Divina Commedia.

Throughout his career Tedua has collaborated with the main artists of the Italian music scene like Dargen D'Amico, Fedez for Sapore, Shiva, Bresh, Capo Plaza, Inoki, Madame, Baby K, Mara Sattei and Gaia.