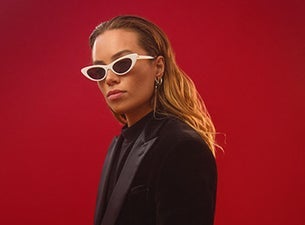 Alternative/Indie Rock
Tash Sultana Tickets
Events
Sorry... there are currently no upcoming events.
About
Tash Sultana drew the audiences and media's attention by selling out concerts all over the world. She writes, records, produces and plays all her songs from scratch on stage. Her voice is magical and she has a natural gift for melody and musical virtuosity. In fact, Tash plays over twenty instruments.

Tash Sultana made herself known by playing in the streets of Melbourne and making homemade videos that soon went viral and racked up millions of views.

Tash Sultana entered the Top 10 AIR Chart and the iTunes chart with the EP Notion. Among Tash Sultana's first singles there is Jungle, which was recorded in her bedroom and went viral with over 32 million views. Jungle also ranked third on the Triple J's Hottest 100 and was featured on FIFA 18.

Tash Sultana released her debut album, Flow State, on 31 August 2019 from which the single Salvation was extracted.

The second album by Tash Sultana, Terra Firma, was released on 19 February 2021. Terra Firma has been anticipated by Pretty Lady, Greed, Beyond the Pine, Willow Tree featuring Jerome Farah and Sweet & Dandy.

You Can't Buy Happiness, but you can buy tickets to see Tash Sultana!