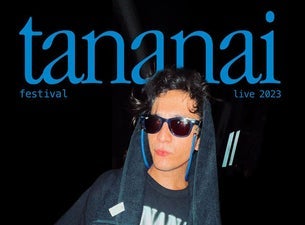 Events
5/4/24

Verona

Arena di Verona

UNA NESSUNA CENTOMILA in Arena
About
Tananai, stage name of Alberto Cotta Ramusini, debuted in 2017 with the electronic music project Not For Us and the album To Discover and Forget. In 2019 the artist explored new music genres and put out songs under the name of Tananai.

The first songs released by Tananai are Volersi Male, Calcutta and Ichnusa followed by the EP Piccoli Boati of 2020 with the song Giugno with more than one million streams on Spotify.

In 2021 Tananai was back with Baby Goddamn with which he achieved the participation of Sanremo Giovani 2022. The artist took part in the album Disumano of the rapper Fedez thanks to the collaboration for the song Le Madri degli Artisti. Baby Goddamn was followed by Maleducazione, put out in September 2021.

Tananai latest work is the song Esagerata produced by d.whale which released on December 3.

In 2022 Tananai took part in Saremo Music Festival with the song Sesso Occasionale with more than 1.5 million streams on Spotify.