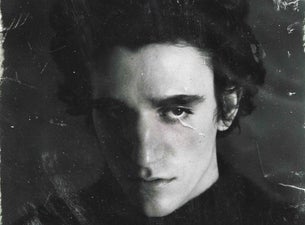 Alternative/Indie Rock
Tamino Tickets
Events
Sorry... there are currently no upcoming events.
About
Tamino is a singer, musician, model from Morstel (Belgium). Tamino was born in Belgium but has Egyptian origin, he is also the grandchild of the famous Egyptian actor Moharam Fouad.

Tamino debuted in 2016 with the song Habibi composed in Amsterdam and presented at a live session of Radio1. In 2017 the artist won the music talent show of radio Studio Brussels obtaining the chance to perform at music festivals in Belgium and Netherlands.

The fist album of Tamino is Amir (2018) including the songs Tummy and Indigo Night which have obtained a great success. In 2019 the artist approached his modeling career working for brands like Missoni, Fendi and Maison Valentino.

The latest work of Tamino are the songs The First Disciple, Fascination and You Don't Own Me.