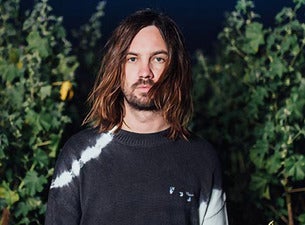 Rock/Pop
Tame Impala Tickets
Events
Sorry... there are currently no upcoming events.
About
Tame Impala, the solo project of the Australian songwriter Kevin Pakrer, will arrive in Italy on September 7 2022 per an unmissable show at Ippodromo SNAI San Siro in Milan.

The project Tame Impala was born in 2007 when Kevin Parker began to produce and to upload his tracks on MySpace drawing the attention of several independent labels, such as Modular Recordings. In 2008 the band released the EP Tame Impala including the songs Desire Be Desire Go, Skelton Tiger e Half Full Glass of Wine which entered the airplay of the Australian radios.

After a tour as opening act for MGMT, The Black Keys and Yeasayer, in 2010 Tame Impala put out the debut album InnerSpeaker ranked in the ARIA Albums Chart. InnerSpeaker was followed by the lucky album Lonerism of 2012 elected album of the year by the English magazine NME with more than 200 copies sold. Lonerism, nominated at Grammy Awards for the Best Alternative Album, includes the songs Feels Like We Only Go Backwards and Elephant.

In 2015 Tame Impala released Currents, included by Rolling Stone in the list of The 500 Greatest Albums of All Time thanks to hits like New Person, Same Old Mistakes, Eventually, Yes I'm Changing and the famous The Less I Know The Better with almost one billion streams on Spotify.

Throughout his career Kevin Parker has collaborated with important artists such as The Weekend, Travis Scott, Lady Gaga, Kanye West, A$AP Rocky and Mark Ronson.

Tame Impala's latest work is the album The Slow Rush, put out in 2020 and acclaimed by the audience. The album will be released with a Deluxe Box Set edition in 2022 including Remixes and unreleased B-Sides.

You can't miss the only Italian show of Tame Impala, buy immediately the official tickets on Ticketmaster!