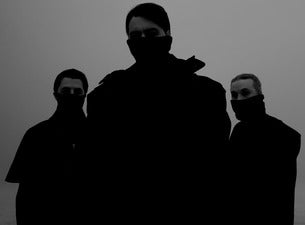 Dance/Elettronica
Biglietti per Swedish House Mafia
Eventi
18/10/22

Assago

Mediolanum Forum

Swedish House Mafia: Paradise Again Europe Tour 2022

Luogo dell'evento

Mediolanum Forum
Eventi internazionali
21 eventi
14/10/22

Madrid, Spagna

REC. FERIAL IFEMA MADRID_PAB. 12

Swedish House Mafia - Paradise Again European Tour 2022

19/10/22

Zurigo, Svizzera

Hallenstadion

Swedish House Mafia: Paradise Again Europe Tour 2022

21/10/22

Krakow, Polonia

TAURON Arena Kraków

Swedish House Mafia | Paradise Again European Tour 2022

22/10/22

Praha 9, Rep. Ceca

O2 arena

SWEDISH HOUSE MAFIA + support: Alesso, Vintage Culture

22/10/22

Praha 9, Rep. Ceca

Parkovací dům O2 areny

Parkovací lístek - SWEDISH HOUSE MAFIA

25/10/22

Cologne, Germania

LANXESS arena

Swedish House Mafia | Logen-Package

25/10/22

Cologne, Germania

LANXESS arena

Swedish House Mafia | Premium-Package

25/10/22

Cologne, Germania

LANXESS arena

Swedish House Mafia: Paradise Again Europe Tour 2022

27/10/22

München, Germania

Olympiahalle

Swedish House Mafia: Paradise Again Europe Tour 2022

31/10/22

Amsterdam, Paesi Bassi

Ziggo Dome

Swedish House Mafia - Paradise Again European Tour 2022

03/11/22

Vienna, Austria

Wiener Stadthalle - Halle D

Swedish House Mafia - Paradise Again European Tour 2022

05/11/22

Frankfurt am Main, Germania

Festhalle

Swedish House Mafia: Paradise Again Europe Tour 2022

06/11/22

Berlin, Germania

Mercedes-Benz Arena

Swedish House Mafia | All-In Premium Package

06/11/22

Berlin, Germania

Mercedes-Benz Arena

Swedish House Mafia | Logen-Seat in der Ticketmaster Suite

06/11/22

Berlin, Germania

Mercedes-Benz Arena

Swedish House Mafia | Premium Seat

06/11/22

Berlin, Germania

Mercedes-Benz Arena

Swedish House Mafia: Paradise Again Europe Tour 2022

08/11/22

Hamburg, Germania

Barclays Arena

Swedish House Mafia | Premium-Package

08/11/22

Hamburg, Germania

Barclays Arena

Swedish House Mafia: Paradise Again Europe Tour 2022

09/11/22

København S, Danimarca

Royal Arena

Swedish House Mafia: Paradise Again European Tour 2022
Informazioni
Gli Swedish House Mafia sono un trio di dj e produttori di musica electro/house svedesi composto da Axwell, Steve Angello e Sebastian Ingrosso.

Il gruppo è stato fondato nel 2007 a Stoccolma, in Svezia, e originariamente ne faceva parte anche il dj Eric Prydz. Gli Swedish House Mafia avevano già alle spalle carriere da solisti e diverse collaborazioni, remix con artisti del calibro di Madonna, Usher, Eurythmics, Kylie Minogue e Justin Timberlake.

I primi singoli pubblicati dagli SHM sono Get dumb e Leave the world behind, ma ottengono ancor più riscontro di pubblico nel 2010 con i singoli One e Miami 2 Ibiza.

Nel settembre dello stesso anno, esce il primo documentario sul gruppo dal titolo Take One: A documentary Film about Swedish House Mafia, oltre all'album di debutto Until One.

Ormai nella top ten dei dj a livello mondiale secondo DJ Magazine, gli Swedish House Mafia registrano continui sold out e seguito crescente, confermato dai singoli Save the World, il quale ha ricevuto una nomination per i Grammy Awards 2012 nella categoria Best Dance Recording, e Don't You Worry Child.

Nel 2013 gli SHM annunciano lo scioglimento del gruppo a seguito del One Last Tour e dell'ultimo concerto all'Ultra Music Festival di Miami.

La reunion ufficiale del gruppo avviene nel 2018, sullo stesso palco della loro ultima performance, per il ventesimo anniversario dell'Ultra Music Festival di Miami. A seguito di ciò, parte il Reunion Tour 2019 che sancisce il nuovo inizio degli Swedish House Mafia.

Gli ultimi brani pubblicati dagli SHM sono i singoli It Gets Better e Lifetime, realizzato con la collaborazione di Ty Dolla Sign e 070 Shake.

Non perderti live tre dei migliori dj della storia dell'electro/house!