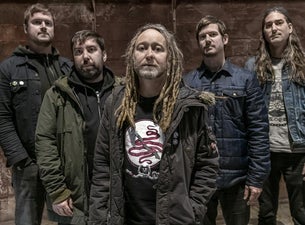 Alternative/Indie Rock
Strike Anywhere Tickets
Events
Sorry... there are currently no upcoming events.
About
Strike Anywhere is a punk rock band from Richmond, Virginia, United States. The group consists of Thomas Barnett on vocals, Matt Smith on guitar, Garth Petrie on bass, Eric Kane on drums and Mark Miller on guitar.

The band debuted with their first album Change is a Sound in 2001 on Jade Tree Records. Following the success of their first work, Strike Anywhere signed with Fat Wreck Chords and released Exit English in 2003 and Dead FM in 2006.

Over the years, Strike Anywhere has played around the world, becoming one of the most influential and respected punk rock bands of their genre. They shared the stage with bands such as anti-flag, Rise Against, Propagandhi, Bouncing Souls and many others.

After a hiatus, Strike Anywhere reunited in 2018 and released a new EP titled Nightmares of the West in 2020.

Their musical career was characterized by the coherence of their political positions and social commitment, which led them to address issues such as militarism, social injustice and political repression.