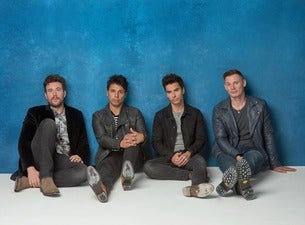 Rock/Pop
Stereophonics Tickets
Events
Italy
There are no upcoming events in Italy
Don't worry, there are other events available below
International Events
1 Events
9/10/22

Madrid, Spain

Espacio Mad Cool

Mad Cool Sunset
About
The Stereophonics, British Breakthrough Act at the 1998 BRIT Awards, debuted with the album "Word Gets Around" (1997), driven by the singles "Local Boy in the Photograph", "More Life in a Tramps Vest" and "A Thousand Trees."

After the success in 1999 with their second album "Performance and Cocktails", the Stereophonics put out the albums "Just Enough Education to Perform", "You Gotta Go There to Come Back", "Language. Sex. Violence. Other?", "Pull the Pin" and "Keep Calm and Carry On", "Graffiti on the Train" (2013), "Keep the Village Alive" (2015) and "Scream Above the Sounds (2017)."

"Kind", the title of the latest Stereophonics album released on October, 25 2019, was produced by frontman Kelly Jones along with George Drakoulias (Tom Petty & The Heartbreakers, Screaming Trees, Primal Scream).