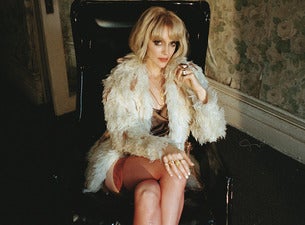 Rock/Pop
St. Vincent Tickets
Events
Italy
There are no upcoming events in Italy
Don't worry, there are other events available below
About
The concert of St. Vincent previously scheduled for June 10 2022 at Fabrique in Milan has been cancelled. For further information, please READ HERE
St. Vincent, stage name of Anne Erin Clark, was born in Tulsa, Oklahoma, where she approached music at the age of 12 by playing guitar. The artist began her career in music in 2003 when she joined The Polyphonic Spree and toured with the songwriter Sufjan Stevens.
In 2006 the songwriter began her career with the pseudonym of St. Vincent debuting with the album Marry Me featuring the songs Now,Now, Marry Me and All My Stars Aligned written during her college years.
St. Vincent achieved fame in 2014 with her homonymous album, winner of the Grammy Award for Best Alternative Album of 2015 thanks to songs such as Digital Witness, Birth in Reverse, Rattlesnake and Prince Johnny. St. Vincent was also elected album of the year by the British music magazine NME and the Italian magazine Il Mucchio Selvaggio.
In 2017 St. Vincent won two Grammy Awards, besides a nomination for Best Alternative Album2, with the iconic album Masseduction produced by Jack Antonoff (Lana del Rey, Lorde, Taylor Swift, BANKS). Masseduction includes the same-name song, winner of the Grammy Award for best rock song, Los Ageless, New York and Happy Birthday, Johnny.
St. Vincent's latest work is the album Daddy's Home, released in May 2021.
St. Vincent has also collaborated with important artists known world-wide such as Dua Lipa, Kid Cudi, Andrew Bird and David Byrne besides opening concerts for Pixies, Beck and The Black Keys.