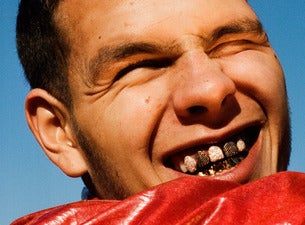 Hip-hop/R&B
Slowthai Tickets
Events
Sorry... there are currently no upcoming events.
About
Slowthai, born Tyron Kaymone Frampton, is an English rapper from Northampton, Northamptonshire. Tyron's stage name used to be his childhood nickname. In fact, Tyron had a speech impediment, causing him to speak slowly.

Slowthai threads a line between grime, rap, dubstep and garage – riding rough-edged beats with an adolescent charisma and confidence that recalls buzzy pirate radio sessions and handicam freestyles.

In his compelling and provocative debut album "Nothing Great About Britain", the 24- year-old MC serves up a succession of candid snapshots of British life. Drugs, disaffection, depression and the threat of violence all loom in Tyron visceral verses, but so too does hope, love and defiance.