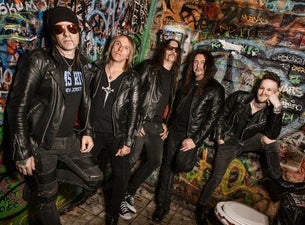 Hard Rock/Metal
Skid Row Tickets
Events
Sorry... there are currently no upcoming events.
About
Skid Row is a heavy metal band born in Toms River (New Jersey) in 1986.

The band led by Sebastian Bach debuted with the eponymous album Skid Row, considered one of the greatest works of the group, containing the singles Youth Gone Wild, 18 and Life and I Remember You that reached the TOP 50 of the charts in the United Kingdom and the United States. The album sold over 5 million copies and received several platinum records.

Skid Row's career continued with Slave to the Grind (1991), Subhuman Race (1995), Thickskin (2003), and Revolutions per Minute (2006).

Skid Row's latest album is The Gang's All Here of 2022. Erik Grönwall, the current singer and frontman, defines this work as "a good balance between old school things and the way I sing. I had a lot of fun recording this album because I really like singing this kind of music".