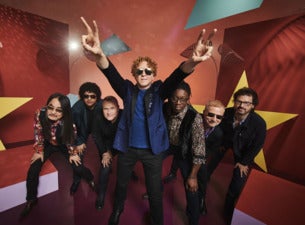 Rock/Pop
Simply Red Tickets
Events
Italy
There are no upcoming events in Italy
Don't worry, there are other events available below
International Events
16 Events
6/21/23

Simply Red I Official VIP Ticket Experiences

Weert, Netherlands

Weert Noord

Bospop 2023 | 3-Day Ticket 7, 8 & 9 July

7/7/23

Weert, Netherlands

Weert Noord

Bospop 2023 | Day Ticket Friday

7/8/23

Berlin, Germany

Zitadelle Spandau

Simply Red - Summer 2023

7/9/23

Halle (Saale), Germany

Freilichtbühne Peißnitz

Simply Red - Summer 2023

7/11/23

Kiel, Germany

WUNDERINO ARENA

Simply Red - Summer 2023

7/12/23

Mönchengladbach, Germany

SparkassenPark

Simply Red - Summer 2023

7/14/23

Bonn, Germany

Kunst!Rasen Bonn/Gronau

Simply Red - Summer 2023

7/15/23

Mainz am Rhein, Germany

Zitadelle - Open Air

Simply Red - Summer 2023

7/16/23

Lörrach, Germany

Burghof - STIMMEN-Festival

Simply Red - Summer 2023

7/19/23

Rosenheim, Germany

Mangfallpark Süd

Simply Red - Summer 2023

7/20/23

Regensburg, Germany

Thurn u. Taxis Schlossfestspiele

Simply Red - Summer 2023

7/21/23

Fulda, Germany

Domplatz

Simply Red - Summer 2023

7/25/23

Salem, Germany

Schloss Salem

Simply Red - Summer 2023

7/28/23

Füssen, Germany

Barockgarten am Festpielhaus

Simply Red - Summer 2023

8/5/23

Chiclana de la Frontera, Spain

Concert Music Festival

Simply Red - Concert Music Festival
About
The Simply Red concert scheduled on November 16 2020 at Mediolanum Forum in Assago, Milan, and then moved to November 19 2021 has been rescheduled for December 16 2022 at the same venue. If you already bought tickets, these will be valid for the new date. If you already bought tickets, these will be valid for the new date. For further information, please READ HERE
Simply Red have announced their comeback world tour Blue Eyed Soul Tour 2022, which will stop by Italy on the following dates:
- December 14 2022, Palasport, Rome
- December 15 2022, Kioene Arena, Padua
- December 16 2022, Mediolanum Forum di Assago, Milan
Among the most well-known British bands of the 80s, Simply Red have written some of the most memorable songs ever, Stars, Sunrise, Fake and Thinking Of You, just to name a few. Since their debut in 1985, Mick Hucknall has been Simply Red's songwriter and frontman. The band is named after Mick Hucknall's nickname Red, due to his hair color. In addition, Hucknall is a big supporter of Manchester United, whose home shirt color is red.
On highly anticipated 33-date UK, Ireland and European 2021 arena tour, Simply Red will play their new album Blue Eyed Soul, which came out on November 8 2019. They will not fail to perform their greatest hits such as Stars, Holding Back The Years, Fairground and Luney's Too Tight To Mention.
Blue Eyed Soul, a funk and soul album, was recorded live with little overdubbing at British Grove Studios in London. All ten tracks, including the lead single Thinking Of You, were written by Mick Hucknall and produced by his long-time collaborator Andy Wright. On Blue Eyed Soul, Simply Red reference Wilson Pickett, Dyke and the Blazers, James Brown and Tower of Power.
Don't miss your chance to have fun and groove to Simply Red!