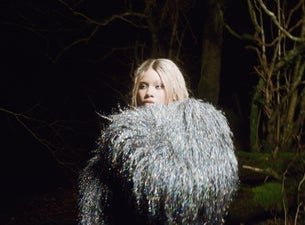 Hip-hop/R&B
Shygirl Tickets
Events
12/12/23

Segrate

Circolo Magnolia

Shygirl
International Events
2 Events
12/16/23

Hamburg, Germany

Mojo Club

Shygirl

12/17/23

København V, Denmark

VEGA - Musikkens Hus, Lille VEGA

Manna presents: Shygirl (UK)
About
Shygirl is a multifaceted British artist who has taken the music scene by storm with her versatility. A rapper, singer-songwriter and filmmaker, she debuted in 2018 with the EP "Cruel Practice" and then cemented her fame with the acclaimed album "Nymph" in 2022. Her songs address themes of love, romantic frustrations, with catchy lyrics interwoven with lush production, fusions of bassline, garage, dancehall and hip-hop, flowing like a deft dance.

Hailing from the United Kingdom, Shygirl is the new queen of electro-pop, with sensual flows and a casual confidence that make her a style icon. On her album "Nymph," she shows her vulnerability by drawing inspiration from 1990s pop and R&B, taking cues from Madonna's 'Ray Of Light' era and artists who portray great emotional qualities in their work, such as Janet Jackson, Mariah Carey, Sade and Bjork.

Some of her songs are like love letters, some of which perhaps should not be found, while others are about intimacy, self-love and the ability to command and dominate. With her concerts, Shygirl delivers an amazing experience, mixing femininity and modern empowerment.