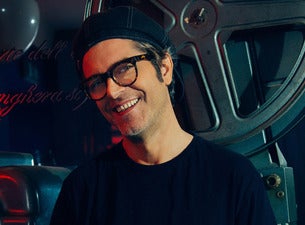 Rock/Pop
Samuele Bersani Tickets
Events
5/4/24

Verona

Arena di Verona

UNA NESSUNA CENTOMILA in Arena
About
Samuele Bersani is an Italian singer-songwriter, originally from Rimini. Since his debut, Samuele Bersani has turned concepts into poetry in his lyrics.

Samuele Bersani, who moved to Bologna, was noticed by Lucio Dalla who in 1991, during the Cambio Tour, made him perform at the opening of each concert, in which he proposed the unreleased song Il Mostro on the theme of incommunicability, which anticipated the debut album They took it all.

In 1994 Freak was released, his second album with which he won general approval and reached over 150.000 copies sold. In 1996 he wrote the lyrics of Canzone for Lucio Dalla, a song featured in the album Canzoni which remained at the top of the radio charts for months.

The artist's third album is titled Samuele Bersani and features the masterpiece Judgment, one of the most intense and exciting songs written by Samuele Bersani with which in 1998 he won the Lunezia Prize for best literary text.

In 2000 Samuele Bersani participated in the Sanremo Festival, with the song Replay that anticipated the release of the album L'oroscopo Speciale. Thanks to songs like Replay, Samuele Bersani has obtained in his career four Targhe Targhe, two Lunezia Awards and two Mia Martini Critics' Awards.

In 2003 he released Caramella smog, the album with which he won two Targhe Tenco and in which he collaborated with Fabio Concato and Sergio Cammariere. Three years later, Samuele Bersani published the gold record L'aldiquà. The seventh studio album Manifesto Abusivo dates back to July 2009, which mixes personal and sentimental dynamics, with a look at current events and irony.

The album Nuvola numero nove is anticipated in 2013 by the single En e Xanax. After 7 years, Samuele Bersani published his latest work entitled Cinema Samuele, consisting of 10 songs including the single Harakiri and with which he obtained his fourth Targa Tenco.

Don't miss one of the most popular songwriters of the Italian music!