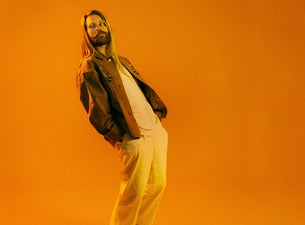 Rock/Pop
Sam Ryder Tickets
Events
11/6/22

Segrate

Circolo Magnolia

Sam Ryder
International Events
6 Events
10/14/22

STOCKHOLM, Sweden

Debaser Strand

Sam Ryder

10/16/22

OSLO, Norway

Vulkan Arena

Sam Ryder / Flyttet til Vulkan Arena

10/17/22

København V, Denmark

VEGA - Musikkens Hus, Lille VEGA

Sam Ryder (UK) - FLYTTET/VENTELISTE

10/26/22

Amsterdam, Netherlands

Melkweg

Sam Ryder

11/8/22

Barcelona, Spain

La 2 de Apolo

Sam Ryder

11/9/22

Madrid, Spain

Sala Mon Live

Sam Ryder
About
The show of Sam Ryder previously scheduled for April 24 2022 at Circolo Magnolia in Segrate (Milan) has been rescheduled. Further updates about the new show will follow. If you have already bought the tickets, these will be valid for the new show.


Sam Ryder debuted in the music world in 2009 as lead singer of the hard rock band The Morning After and then with the Blessed by a Broken Heart.

In 2020 the singer achieved fame thanks to the App TikTok where Sam started to upload covers of famous songs during lockdown to show his unique vocal talent. With his videos, the singer got the attention of artists such as Alicia Keys, Sia, Elton John and Justin Bieber.

Among the most famous cover played by Sam Ryder we can find Take Me to Church of Hozier, Set Fire to the Rain of Adele, Somebody To Love of Queen, Stay of Rihanna and Everything I Wanted of Billie Eilish.

Tiny Riot of 2021 was the first official song of Sam Ryder as a solo artist. The song was a huge success with more than 9 million streams on Spotify and 2 million views on YouTube.

The latest work of the English singer is The Sun's Gonna Rise, released in September 2021. The EP includes the hits Tiny Riot and Whirland besides the three unreleased tracks July, the homonymous The Sun's Gonna Rise, and More which has already 30 million streams on Spotify.

You can't miss the chance to listening live to the amazing voice of Sam Ryder, buy immediately the official tickets!