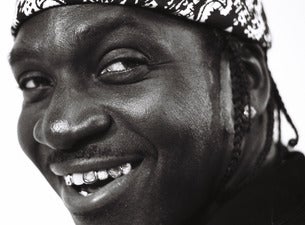 Hip-hop/R&B
Pusha T Tickets
About
Pusha T concert previously scheduled for December 2 2022 at Fabrique in Milan and rescheduled for May 31 2023 at the same venue has been cancelled. For further information, please READ HERE
L' Pusha T, born Terrence Thornton, is a rapper from the Bronx. In the 90s, Pusha T took part in the hip-hop duo Clipse with his brother Gene Thornton and collaborated with Pharrell Williams' Neptunes. In 2010, the duo announced they were parting ways and Pusha T then dedicated himself to his solo career.
After signing with Kanye West's label, G.O.O.D. Music, Pusha T released the album My Beautiful Dark Twisted Fantasy, which was followed by the mixtapes Fear of God and Fear of God II: Let Us Pray. Pusha T's official debut album, My Name Is My Name, dates back to 2013 and features collaborations with Rick Ross, 2 Chainz and Kendrick Lamar.
King Push - Darkest Before Dawn: The Prelude, released in 2015, ranked #20 on the Billboard 200 Chart and #3 on the R&B / Hip-hop Chart. In 2017, Pusha T appeared on Linkin Park's Good Goodbye and Gorillaz's Let Me Out.
Pusha T returned in 2018 with his third studio album Daytona, which was defined a celebration of luxury of time and was entirely produced by Kanye West. Daytona was nominated for Best Rap Album at the Grammy Awards 2019.
The latest work of Pusha T is It's Almost Dry released in 2022 at the top of the US Billboard 2022. The album features the collaborations with artists like Kanye West, Jay-Z, Pharrell Williams, Kid Kudi and Lil Uzi Vert. It's Almost Dry was preceded by the songs Diet Coke, Neck & Wrist and Scrape It Off.