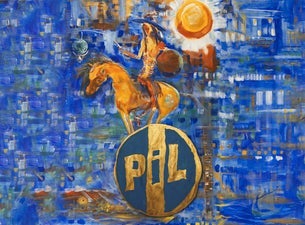 Alternative/Indie Rock
Public Image Ltd Tickets
Events
Sorry... there are currently no upcoming events.
About
Public Image Limited (PIL) is one of England's most iconic post-punk bands. The group was founded in 1978 by John Lydon after the breakup of the Sex Pistols with whom he was known as Johnny Rotten.

The original line-up of Public Image Limited, as well as John Lydon, guitarist Keith Levene (formerly a member of the Clash before their commercial success), Jah Wobble on bass and drummer Jim Walker. The group debuted in 1978 with the song Public Image entered the Top Ten of the tracks in the UK.

Public Image was followed by the album First Issue released only in Europe in 1978 and by Metal Box released in 1979 in Europe and the United States. The third album by Public Image Limited was released in 1981 under the title The Flowers of Romance defined as one of the most influential albums made by the English group.

Public Image Limited's latest work is What the World Needs Now... released in 2015.