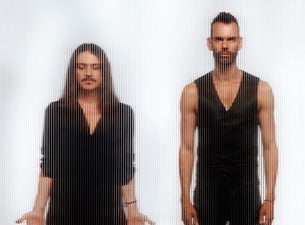 Alternative/Indie Rock
Placebo Tickets
Events
Sorry... there are currently no upcoming events.
About
Placebo, among the rock alternative groups that have marked the last two decades, are back in Italy for three unmissable shows:


- June 17 2022 – Firenze Rocks

- June 29 2022 – Piazza Sordello, Mantova

- October 27 2022 – Mediolanum Forum, Assago (MI)


Placebo, which consists of the singer Brian Molko and guitarist Stefan Olsdal, formed in London in 1994. The band debuted with the self-titled album in 1996 but got media exposure in 1997 following the release of the single Nancy Boy included in the debut album which ranked in the Top 10 of the UK Singles Chart.

Placebo have placed 5 albums on the Top 10 of the UK album charts and worked with David Bowie, Robert Smith and Michael Stipe besides selling over 12 million copies worldwide.

Among the most famous songs of the Molko's and Olsdal's band we can find, Pure Morning and Every You Every Me (with more than 100 million streams) included in the album Without You I'm Nothing of 1998, Special K from Black Market Music of 2000, Special Needs and This Pictures taken off Sleeping with Ghosts of 2003 and Song To Say Goodbye from Meds of 2006.

In 2016, the alternative rock group celebrated their 20-year career anniversary by releasing the greatest hits album A Place For Us To Dream including their most representative songs.

In 2022 Placebo were back with their new work Never Let Me Go, preceded by the songs Beautiful James and Surrounded by Spies put out in November 2021.