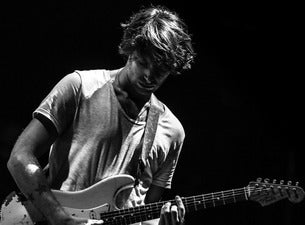 Rock/Pop
Paolo Nutini Tickets
Events
9/30/22

Milan

Fabrique

Paolo Nutini
International Events
5 Events
Berlin, Germany

Olympiastadion & Olympiapark

LOLLAPALOOZA Berlin 24. & 25. September 2022

9/26/22

Leipzig, Germany

Täubchenthal

Paolo Nutini

9/27/22

Munich, Germany

Neue Theaterfabrik

Paolo Nutini

10/2/22

Cologne, Germany

E-Werk

Paolo Nutini

10/5/22

Brussels, Belgium

Cirque Royal - Koninklijk Circus

Paolo Nutini
About
Paolo Nutini is a Scottish singer-songwriter from Paisley but with Tuscan origins.

In 2003 Paolo Nutini was noticed when he was invited to entertain the public during the celebrations of his fellow citizen David Sneddon, winner of the first series of Fame Academy, a BBC talent discovery television program.

At the age of 17 he moved to London where he began to perform in clubs, but the turning point came with the online publication of some of his songs that were soon among the most downloaded on the net. Paolo Nutini soon opened concerts for artists such as KT Tunstall and Amy Winehouse.

Paolo Nutini's first album entitled These Streets is released in 2006 and soon sold over a million copies. The singles Jenny don't be hasty, Rewind and New shoes are extracted and Nutini is also invited by the Rolling Stones to open the Vienna date of their A Bigger Bang Tour.

The second album Sunny Side Up was released in May 2009, preceded by the single Candy, produced by Kings of Leon, which brought him to be awarded at the Wind Music Awards 2009.

On January 28, 2014, the single Scream (Funk My Life Up) was released, anticipating the new album Caustic Love. Among the tracks on the album stands out the single Iron Sky. Also in 2014 he was a guest at the Sanremo Festival where he sang the songs Candy, Scream and a reinterpretation of Caruso by Lucio Dalla.

After many years,, don't miss Paolo Nutini's return to the stage!