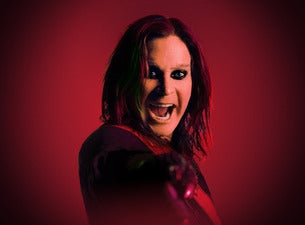 Hard Rock/Metal
Ozzy Osbourne Tickets
Events
5/12/23

Casalecchio di Reno

Unipol Arena

Ozzy Osbourne
International Events
57 Events
5/3/23

HELSINKI, Finland

Paikka vahvistuu myöhemmin

Ozzy Osbourne

5/5/23

STOCKHOLM, Sweden

Friends Arena

Ozzy Osbourne - NYTT DATUM

5/5/23

STOCKHOLM, Sweden

Friends Arena

Ozzy Osbourne VIP - NYTT DATUM

5/5/23

STOCKHOLM, Sweden

Friends Arena

Ozzy Osbourne, Platinumbiljetter - NYTT DATUM

5/7/23

Dortmund, Germany

Westfalenhalle

Ozzy Osbourne | Platinum Tickets

5/7/23

Dortmund, Germany

Westfalenhalle

Ozzy Osbourne - No More Tours 2

5/7/23

Dortmund, Germany

Westfalenhalle

Ozzy Osbourne | Early Entry Package

5/7/23

Dortmund, Germany

Westfalenhalle

Ozzy Osbourne | Hot Ticket

5/7/23

Dortmund, Germany

Westfalenhalle

Ozzy Osbourne | Meet & Greet Package

5/7/23

Dortmund, Germany

Westfalenhalle

Ozzy Osbourne | Soundcheck Package

5/7/23

Dortmund, Germany

Westfalenhalle

Ozzy Osbourne | Ultimate Package

5/10/23

Madrid, Spain

WiZink Center

Ozzy Osbourne "No More Tours 2" - ULTIMATE

5/10/23

Madrid, Spain

WiZink Center

Ozzy Osbourne 'No More Tours 2'

5/10/23

Madrid, Spain

WiZink Center

Ozzy Osbourne 'No More Tours 2' - EARLY ENTRY

5/10/23

Madrid, Spain

WiZink Center

Ozzy Osbourne 'No More Tours 2' - HOT TICKET

5/10/23

Madrid, Spain

WiZink Center

Ozzy Osbourne 'No More Tours 2' - MEET & GREET

5/10/23

Madrid, Spain

WiZink Center

Ozzy Osbourne 'No More Tours 2' - Platinum

5/10/23

Madrid, Spain

WiZink Center

Ozzy Osbourne 'No More Tours 2' - SOUNDCHECK

5/14/23

Munich, Germany

Olympiahalle

Ozzy Osbourne | Platinum Tickets
About
In compliance with the medical emergency set to prevent COVID-19 from spreading, the Ozzy Osbourne event scheduled on November 19, 2020 at the Unipol Arena in Casalecchio di Reno (Bologna) and then moved to February, 8 2022 has been rescheduled for May 12 2023 at the same venue. If you already bought, those will be valid for the new date.


Ozzy Osbourne, Black Sabbath's frontman and founding member, has announced the rescheduled European dates of his NO MORE TOURS 2. Ozzy Osbourne is performing in Casalecchio di Reno (Bologna), on May, 13 2022 for one highly anticipated Italian date. No More Tours 2, named after his 1992 No More Tour, is Ozzy Osborne's very last world tour.

Ozzy Osbourne, three-time Grammy-award winner, has entered the Rock & Roll Hall of Fame and has sold over 100 million copies worldwide. On No More Tour 2, the metal rock icon will celebrate his 50-year music career both as a band member and a solo artist. Black Sabbath's farewell tour dates back to 2017.

On this last tour, Ozzy Osbourne will perform with his closest collaborators: Zakk Wylde (guitar), Blasko (bass), Tommy Clufetos (drums) and Adam Wakeman (keys). The heavy metal band Judas Priest is the opening act of Ozzy Osbourne's tour dates.

Don't miss The Prince of Darkess' farewell tour!