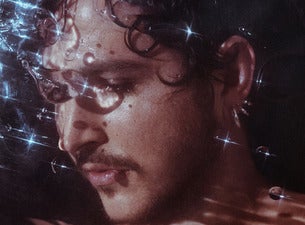 Alternative/Indie Rock
Oscar and the Wolf Tickets
Events
Sorry... there are currently no upcoming events.
About
The concert of Oscar and The Wolf previously scheduled for May 6 2022 at Santeria Toscana 31 in Milan has been rescheduled for November 28 2022 at Circolo Magnolia in Segrate (Milan). If you have already bought the tickets, these will be valid for the new show.


Oscar and the Wolf, Max Colombie's project, will arrive in Italy for an unmissable show on November 28 2022 at Circolo Magnolia in Milan.

Max Colombie started to work on his dream pop project Oscar and the Wolf in 2010. Oscar and the Wolf debuted in 2013 with the song Orange Sky acclaimed by the audience and the critic. The song drew the attention of Lou Reed, who chose the artist as his opening act on tour.

Oscar and the Wolf achieved the fame in 2014 with the album Entity, produced by the famous Leo Abrahams (Imogen Heap, Regina Spektor, Brian Eno, Jarvis Cocker). Entity was certified double platinum in Belgium and gold in Germany thanks to songs like Princess, Undress and Strange Entity with more than 25 million streams on Spotify.

Entity was followed by Infinity, Oscar and the Wolf's second album, released in 2017 and certified gold in Belgium. Infinity includes the lucky songs Runaway, So Real, Fever and the hit Breathing. Thanks to Infinity the artist achieved fame in the Middle East, as we can see from a sold-out tour in Turkey and concerts in Egypt, Israel and Iran.

In 2021 Oscar and the Wolf announced its comeback with the upcoming album The Shimmer, coming out in October. The Shimmer was preceded by the songs Oliver, whose video was directed firsthand by the artist, and James which has already passed two million streams on Spotify.

You can't miss the return of Max Colombie with his Oscar and the Wolf, buy immediately the official tickets!