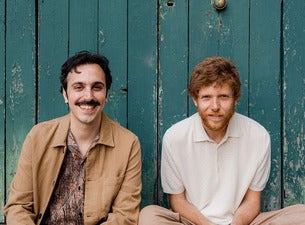 Dance/Electronic
Nu Genea Tickets
Events
Sorry... there are currently no upcoming events.
About
Nu Genea, originally known as Nu Guinea, a duo that consists of Massimo di Lena and Lucio Aquilina, debuted in 2014 with the homonymous EP Nu Guinea followed by the collaboration with Tony Allen, the famous drummer of the afro-beat band Fela Kuti, for the album The Tony Allen Experiments.

Nu Genea achieved the fame in 2018 thanks to Nuova Napoli which pay homages to their hometown with acoustic instruments, electronic sound and voices in Neapolitan. Nuova Napoli achieved an international success with performance of the band in Holland, Australia, Brasile, Russia and France.

To complete to homage to Naples Nu Genea, together with DNApoli and Fmiglia Discocristiana, created the compilations Napoli Segreta with music produced in Naples during the '70's and the '80's.

In 2021 the band changed the name from Nu Guinea to Nu Genea which means reborn in Greek.

You can't miss the chance to see live Nu Genea, buy immediately the official tickets!