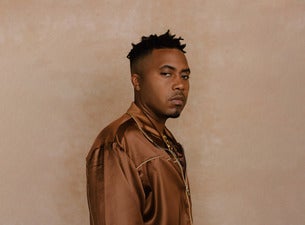 Events
We're sorry, but we couldn't find any events
About
Nas, the american rapper and producer, will arrive in Italy for an unmissable show on June 18 2022 at Ippodromo del Visarno in Florence for Firenze Rocks where he will share the stage with Red Hot Chili Pepeprs.

Nas debuted in 1994 with the album Illimatic elected as the best hip-hop album of the year by The Source and considered one of the best hip-hop albums ever. Throughout his career Nas has sold million of records achieving 14 nominations at Grammy Awards, two at BET Awards and four at BET Hip Hop Awards.

Among the most famous songs of NAS we can recall N.Y. State of Mind, The World Is Yours and Represent of 1994, If I Ruled The World (Imagine That) of 1998 and Nas is Like of 1999.

Besides his career in music, Nas has created the label III Will Records and is an actor and movie producer. Nas took part in movies like John Q of 2002, Uptown Girls of 2003 and Monster of 2018.

You can't miss the Italian show of Nas at Firenze Rocks, buy immediately the official tickets!