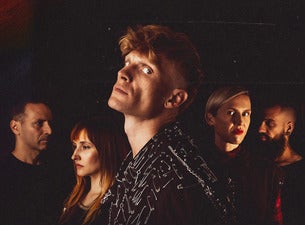 Rock/Pop
Mother Mother Tickets
Events
11/28/22

Milan

Magazzini Generali

Mother Mother - The Inside Tour 2022
International Events
9 Events
11/24/22

Hamburg, Germany

Fabrik

Mother Mother

11/27/22

Cologne, Germany

Live Music Hall

Mother Mother

11/30/22

Barcelona, Spain

Sala Razzmatazz

Mother Mother

12/1/22

Madrid, Spain

La Riviera

Mother Mother

12/5/22

Munich, Germany

Freiheitshalle

Mother Mother

12/8/22

Berlin, Germany

Astra Kulturhaus

Mother Mother

12/10/22

København V, Denmark

VEGA - Musikkens Hus, Lille VEGA

Mother Mother (CA) - FLYTTET

12/11/22

OSLO, Norway

Vulkan Arena

Mother Mother (CA) -Flyttet til 11.12.2022 på Vulkan Arena

12/12/22

JOHANNESHOV, Sweden

Fållan

Mother Mother
About
The concert of Mother Mother scheduled on March 9 2022 at Santeria Toscana 31 in Milan and shifted to Magazzini Generali in Milan has been rescheduled for November 28 2022 at Magazzini Generali in Milan. If you have already bought the tickets, these will be valid for the new date.


The core of Mother Mother is the acoustic trio that formed in 2005 in Vancouver when the frontman Ryan Guldemond recruited his sister Molly and a college friend Debra-Jean Creelman to add harmonies to the songs he had penned, before the drummer Kenton Loewen and the bassist Jeremy Page joined the group.

After being named one of five British Columbia bands to watch out for in 2007, Mother Mother's debut album, independently recorded with Howard Redekopp (The New Pornographers, Tegan and Sara), began to receive praise and was later re-released with a new title Touch Up and two new songs. In the same year, the Vancouver alt rock band opened the concerts of K'naan and The Wailin 'Jennys and The Cat Empire.

O My Heart was followed by Eureka, which debuted at eighth on the Canadian Album Charts. Mother Mother's third studio album, featuring the group's most successful single to date The Stand, turns 10 this year with a special vinyl reissue.

In 2020, the Canadian band's songs Hayloft, Arms Tonite and Wrecking Ball went viral on TikTok, reaching 325 million uses of the Mother Mother hashtag and more than 2 million followers.

Got Love and Stay Behind are the most recent songs by Mother Mother, who are finishing their new album. Produced by their longtime collaborator Howard Redekopp, Inside has been influenced by the pandemic and their previous works.

It's Alright, Mother Mother are coming to Italy!