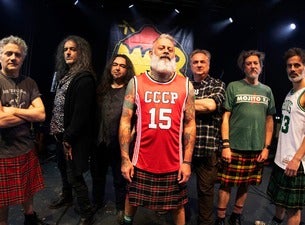 Folk/Country
Modena City Ramblers Tickets
Events
Sorry... there are currently no upcoming events.
About
More than twenty years after release of the album Raccolti in 1998, Modena City Ramblers have gone back to their original sound. The band will play the classic songs from their repertoire for the audience to celebrate 25 years of career.

Modena City Ramblers put out the albums Mani Come Rami, Ai Piedi Radici in 2017 and Riaccolti in 2018 while performing more than 200 shows all over Italy.

Speaking of the latest Padua show, Modena City Ramblers told: "We are thrilled by the dimension of the theatre: over many touring years we performed at the theatre a few times, always with great pleasure. Our songs, played in this venue, have a different sound. Our latest tour in the theatres was in 2000 after the release of Raccolti. It's time to live again the emotion of the curtains lifting with the audience ready to listen to us".

Modena City Ramblers' combat folk is waiting for you!