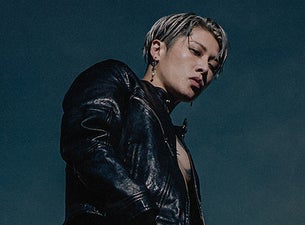 Events
Sorry... there are currently no upcoming events.
About
MIYAVI is a musician, actor and philanthropist who unites different cultures around the world through his music and his messages. His unique style of playing guitar led to 8 world tours and over 30 countries. Fans refer to MIYAVI as Samurai Guitarist.

MIYAVI recorded 13 studio albums and in September 2021 released the album titled Imaginary, which coincided with the co-starring role of the movie Kate on Netflix, and had previously taken part in the jury of the Japanese version of The masked singer, available on Amazon Prime Video.

MIYAVI released in 2019 NO SLEEP TILL TOKYO with a concert dedicated to Los Angeles Dodgers Stadium, followed in 2020 by the release of Holy Nights.

MIYAVI made his film debut in 2014 with the movie Unbroken, nominated for Oscar, and later appeared in 2017 in Kong: Skull Island and during 2018 in the live-action of the popular manga BLEACH. She also participated in voice acting and music for the animated series Arcane, which won the Emmy Awards.

La sua recente filmografia include Stray, del 2019 e Malefica 2, del 2020.

As a brand ambassador, MIYAVI appeared in the headphone visuals Beats in Japan and in the worldwide advertising billboards of the Beyond campaign of Moncler. MIYAVI has also appeared in worldwide advertising campaigns for American Airlines, Golden State Warriors, Dell and McLaren. In 2021 MIYAVI released a signature Telecaster with Fender Guitars. In Japan he also appeared as the face of the brand Gucci, for the Gucci Off The Grid. MIYAVI, also showed for the Fashion Week in Paris of 2018 for the designer Yohji Yamamoto and the collection Y-3, as well as for the brand ADEAM.