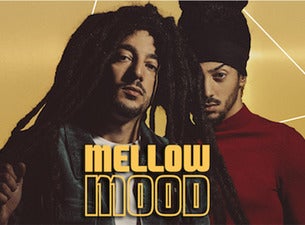 Reggae
Mellow Mood Tickets
Events
7/5/2022

Spilimbergo

Piazza Duomo

Mellow Mood
About
Mellow Mood, one of the most famous reggae Italian band, will perform on July 5 2022 in Piazza Duomo in Spilimbergo (PN) for the festival Folkest.

Mellow Mood, born in Pordenone in 2005, are Jacopo Garzia (guitar and voice), Lorenzo Garzia (guitar and voice), Giulio Frausin (bass and voice), Filippo Buresta (keyboard), Antonio Cicci (drums) and Matteo Da Ros (guitar).

The band debuted in 2009 with the album Move! Including the songs Dance Inna Babylon and Only You with more than 25 million views on YouTube. The release of the album was followed by an Italian tour with shows all over the country.

Throughout their career Mellow Mood have released the albums Well Well Well in 2012, Twinz of 2014, 2 The World of 2015 and Large of 2018. The band has collaborated with Tanya Stephens for Extra Love, Kebaka Pyramid for Mr. Global, Africa Unite for Sensi, Tre Allegri Ragazzi Morti per Nel Giardino dei Fantasmi e Jovanotti per XCHETUC6.

You can't miss the concert of Mellow Mood, buy immediately the official tickets!