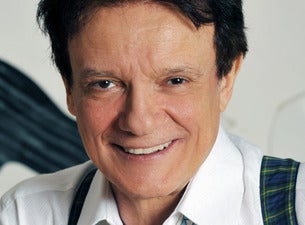 Rock/Pop
Massimo Ranieri Tickets
Events
3/10/23

Padua

Gran Teatro GEOX

Massimo Ranieri

3/11/23

Brescia

Gran Teatro Morato

Massimo Ranieri
About
Due to the Covid-19 health emergency, the Massimo Ranieri concert originally scheduled on March 6 2020 at Gran Teatro Geox in Padua and then moved to June 6 2020, to December 6 2020, to May 30 2021 and to December 15 2021 has been rescheduled for December 21 2021 at the same venue. If you bought tickets, these will be valid for the new date.


After 500 performances all over Italy, the show Sogno o Son Desto 500 volte of Massimo Ranieri will be back on December 21 2021 at Gran Teatro Geox in Padua.

Sogno e Son Desto 500 volte of Massimo Ranieri comes back with a new version full of surprises and new songs. Massimo Ranieri's show was created and written with Gualtiero Peirce. Massimo will perform his biggest hits and play the role of actor and narrator.

In this new version, with the traditional Neapolitan humor and coups de theatre, there will also be a lot of surprises. The special guest of the show will be the dancer Giorgio De Bortoli, Massimo Ranieri's historical tip tap teacher.

Ranieri will be accompanied by the orchestra which consists of Flavio Mazzocchi (piano), Pierpaolo Ranieri (bass), Marco Rovinelli (drums), Andrea Pistilli (classic guitar), Tony Puja (guitar), Donato Sensini (horns) and Stefano Indino (accordion).

Massimo Ranieri will take the audience on an amazing adventure between fantasy and emotions.

You can't miss one of the Italian music legends!