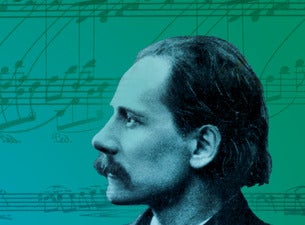 Music Festival
Massenet, Maestro Del Suo Tempo Tickets
About
Rather reserved by nature and not one to engage in polemics in the media arena, Jules Massenet does not immediately stand out as a pioneer in the field of music or as a theorist of operatic reform.

The sign of a certain wisdom, a decision to focus his efforts on composition, the composer's moderation may also be explained by the fact that he attained key positions in French musical life at quite an early age. There was no point in criticising his contemporaries when he held the most prestigious positions – professor of composition at the Paris Conservatoire and member of the Académie des Beaux-Arts at the age of thirty-six – and when his works were internationally successful.

To understand Massenet's aesthetics, we only have to listen to his works and those of his students. Taking care to avoid repetition by varying his choice of subject – fantasy, fairy-tale, classical myth, the medieval, the exotic, and so on – he constantly provided the major European stages with ambitious works.

He also trained a generation of artists who were long to remain grateful to him: Gabriel Pierné, Xavier Leroux, Gustave Charpentier, Augustin Savard, the brothers Paul and Lucien Hillemacher, Alfred Bruneau, Paul Vidal, Reynaldo Hahn, Henry Février and Florent Schmitt were among the many artists who took their master's vision into the heart of the twentieth century.


D'un naturel plutôt secret, peu enclin à entrer dans l'arène médiatique pour lancer des polémiques, Jules Massenet n'apparait pas, au premier abord, comme un penseur de l'art musical ou un théoricien de la reforme lyrique.

Expression d'une certaine sagesse, ambition de se cantonner à l'écriture musicale, la retenue du compositeur s'explique aussi par la place centrale qu'il tient dans la vie musicale française. A quoi bon critiquer ses contemporains quand on occupe les postes les plus prestigieux – professeur de composition au Conservatoire de Paris et membre de l'Académie des beaux-arts a 36 ans – et que ses œuvres rencontrent un succès international ? Si l'on souhaite entendre son discours esthétique, écoutons ses œuvres et celles de ses élèves.

Massenet, sans relâche, a fourni aux principales scènes européennes des ouvrages ambitieux, prenant soin de ne pas se répéter en variant les sujets qu'il choisit – fantastiques, féeriques, antiques, médiévaux, exotiques, etc. Il s'est aussi consacré à la formation d'une génération d'artistes qui lui en restera longtemps reconnaissante.

Gabriel Pierne, Xavier Leroux, Gustave Charpentier, Augustin Savard, les frères Hillemacher, Alfred Bruneau, Paul Vidal, Reynaldo Hahn, Henry Février et Florent Schmitt forment ainsi une partie de la cohorte prolongeant la vision du maitre jusqu'au cœur du XXe siècle.