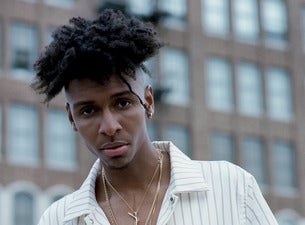 Hip-hop/R&B
Masego Tickets
Events
Sorry... there are currently no upcoming events.
About
  Masego is the soul of "Trap House Jazz." Masego, the stage name of Micah Davis, is a tribute to his South African roots and means "blessings." At only 26, the musician of Jamaican origin is an excellent multi-instrumentalist and can play a total of 16 instruments, including drums, guitar, saxophone, piano, bass, cello, marimba and harp. Masego has created his own original and unique style called "Trap House Jazz" or "Emotion" that mixes trap, house, jazz and R&B.

Masego first uploaded unreleased videos where he improvises other artists' tracks on the loop station or saxophone. Masego's first EP "The Pink Polo" featured the single "Girls That Dance." In 2017, Masego released the song "Tadow" in collaboration with the French artist FKJ. "Tadow" is found on "Lady Lady", Masego's debut album released in 2018.