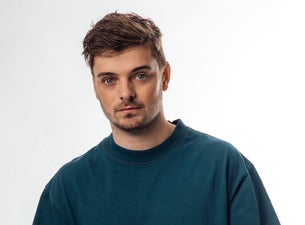 Dance/Electronic
Martin Garrix Tickets
Events
We're sorry, but we couldn't find any events
About
Martijn Gerard Garritsen, aka Martin Garrix is a Dutch DJ and record producer.

He studied and graduated in 2014 from the Herman Brood Academie in Utrecht, specializing to become a record producer. But Martin Garrix's music career began already in 2012 with the first singles released ITSA, Keygen and BFAM, the last of which in collaboration with Julian Jordan.

In 2013 Martin Garrix published Torrent in collaboration with Sidney Samson. His real success came when he was just 17 years old with the single Animals, released in 2013, which reached number one in Belgium and the UK, as well as in Beatport chart, making Garrix the youngest artist ever to achieve this result. The single is also included on Hardwell's collection, Hardwell Presents Revealed Vol. 4.

In 2014 he released the single Tremor with Dimitri Vegas & Like Mike, which also ranked first on the Beatport chart, while in July of the same year Garrix released his first EP Gold Skies EP.

After a series of hits, in 2015 Martin Garrix was one of the 50 winners of the YouTube Music Awards and also obtained a residency at Omnia Nightclub in Las Vegas.

This was followed by the singles The Only Way Is Up made in collaboration with Tiësto and Waiting for Love with Avicii. Martin Garrix obtained throughout the summer of 2015 a residency at Ibiza's Ushuaia, while on October 16, the DJ Mag Top 100 chart was released, in which Garrix appeared at the third position.

On November 19, 2015 Martin Garrix founded his own record label STMPD RCRDS, with which he released the singles Now That I've Found You, Lions in the Wild and In the Name of Love in collaboration with Bebe Rexha.

During the week of the Amsterdam Dance Event of 2016 Martin Garrix released the EP Seven, releasing seven singles in seven days to thank the support he received from his fans: Wiee, Sun Is Never Going Down, Spotless, Hold On & Believe, Welcome, Together and Make Up Your Mind.

In October 2016 Martin Garrix reached number one on the annual DJ Mag Top 100 chart, holding it until 2019 in favor of Dimitri Vegas & Like Mike. In 2017 Garrix released the single Scared to Be Lonely in collaboration with Dua Lipa.

In 2021 Martin Garrix released the single Pressure in collaboration with Tove Lo, which was followed by the single We Are the People in collaboration with Bono and The Edge, members of U2, which became the official anthem of the European Football Championship played in 2021.