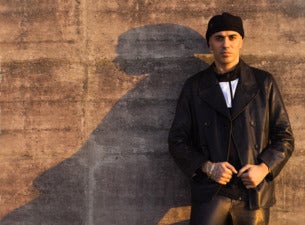 Hip-hop/R&B
Marracash Tickets
Events
10/8/22

Naples

Piazza Papa Giovanni Paolo II

Red Bull 64 Bars Live

Venue

Piazza Papa Giovanni Paolo II
About
The show of Marracash previously scheduled for June 2 2022 at Palazzo dello Sport in Rome has been rescheduled for October 2 2022 at the same venue. If you have already bought the tickets, these will be valid for the new show.


Marracash, the famous Italian rapper, will be back with his Persone Tour:


- July 22 2022 – Villa Cà Cornaro, Romano D'ezzellino (Vicenza) – AMA Music Festival

- September 18 2022 – Mediolanum Forum, Assago (Milan)

- September 21 2022 – Mediolanum Forum, Assago (Milan)

- October 1 2022 – Palazzo dello Sport, Rome

- October 2 2022 – Palazzo dello Sport, Rome


Marracash, stage name of Fabio Rizzo, debuted with Dogo Gang (Don Joe, Gue Pequeno and Jake La Furia) with the mixtape PMC vs Club Dogo in 2002. The following year the rapper put out his first song Popolare with the name Marracash.

Marracash, his debut album for Universal Music, achieved fame with the song Badabum Cha Cha produced by Don Joe and Deleterio from Dogo Gang. The album was followed by the works Fino A Qui Tutto Bene and King Del Rap of 2011 whose tracks were uploaded every week on Marrachash's Youtube channel.

In 2013 the rapper founded the label Roccia Music together with Shablo. In 2016 Marracash worked with the rapper and friend Gue Pequeno for the albums Santeria and Santeria Live.

To celebrate the ten year anniversary of the release of the album Marracash, the rapper put out the re-edition Marracash – 10 Anni Dopo including new versions of the most famous songs from the work and a bonus track featuring Rkomi and Fabri Fibra.

In 2019 Marracash came back with Persona, inspired by Ingmar Bergman's movies and elected album of the year by Rolling Stone. The album included the tracks Bravi a cadere – I polmoni, Sport – I Muscoli and Neon- Le Ali featuring Elisa which ranked on the top of the EarOne chart.

The latest work of the Italian rapper is the critical acclaimed album Noi, Loro e Gli Altri put out in November 2021 and certified gold. The album, which consists of fourteen tracks, includes the participation of Gue Pequeno, Calcutta, Blanco and Vasco Rossi as the author of the song Io. The album was certified platinum with more than 100,000 copies sold and more than 250 million streams on Spotify.

You can't miss the return of Marracash, buy immediately the official tickets!