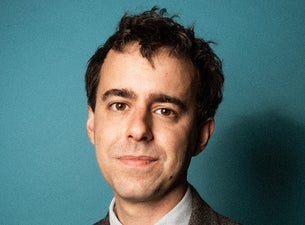 Comedy - Arts & Theater
Luca Ravenna Tickets
Events
12/21/23

Cagliari

Teatro Massimo

Luca Ravenna - Red Sox

12/28/23

Palermo

Teatro al Massimo

Luca Ravenna - Red Sox

12/29/23

Catania

Teatro Metropolitan

Luca Ravenna - Red Sox

Venue

Teatro Nuovo San Marino

2/27/24

Milan

Teatro Lirico Giorgio Gaber

Luca Ravenna - Red Sox

Venue

Teatro Lirico Giorgio Gaber

2/28/24

Milan

Teatro Lirico Giorgio Gaber

Luca Ravenna - Red Sox

Venue

Teatro Lirico Giorgio Gaber

2/29/24

Milan

Teatro Lirico Giorgio Gaber

Luca Ravenna - Red Sox

Venue

Teatro Lirico Giorgio Gaber

3/15/24

Sanremo

Teatro Ariston

Luca Ravenna - Red Sox

3/17/24

Udine

Teatro Nuovo Giovanni da Udine

Luca Ravenna - Red Sox

Venue

Teatro Nuovo Giovanni da Udine

3/21/24

Ferrara

Teatro Comunale di Ferrara

Luca Ravenna - Red Sox

Venue

Teatro Comunale di Ferrara

3/23/24

Turin

Teatro Colosseo di Torino

Luca Ravenna - Red Sox

Venue

Teatro Colosseo di Torino

3/24/24

Turin

Teatro Colosseo di Torino

Luca Ravenna - Red Sox

Venue

Teatro Colosseo di Torino

3/27/24

Florence

Tuscany Hall

Luca Ravenna - Red Sox

3/28/24

La Spezia

Teatro Civico La Spezia

Luca Ravenna - Red Sox

Venue

Teatro Civico La Spezia

4/2/24

Parma

Teatro Regio di Parma

Luca Ravenna - Red Sox

Venue

Teatro Regio di Parma

4/3/24

Cremona

Teatro Ponchielli

Luca Ravenna - Red Sox

4/5/24

Rome

Auditorium Conciliazione

Luca Ravenna - Red Sox

Venue

Auditorium Conciliazione

4/7/24

Varese

Teatro di Varese

Luca Ravenna - Red Sox

4/8/24

Bologna

Teatro Celebrazioni

LUCA RAVENNA - Red Sox

4/14/24

Brescia

Gran Teatro Morato

Luca Ravenna - Red Sox
About
Born and raised in Milan, at the age of 19 Luca Ravenna moved to Rome to study at the Centro sperimentale di cinematografia, where he graduated in 2011 in screenwriting. Among the first writing experiences, there is the collaboration with the Roman comedy group The Pills in some sketches published on YouTube and, later, in their first feature film The Pills - Always better than working, released in Italian cinemas in 2016.

From 2014 to 2016, he is part of the team of writers of the sitcom Zio Gianni broadcast by Rai 2 and is the author of the webserie Non c'è problema, produced for Repubblica.it. However, his career took a substantial turn when he decided to dedicate himself to stand-up performances, of which he is the only composer.

After participating in the television programs Natural Born Comedians and Stand Up Comedy, both on Comedy Central, in 2018 he toured his first show entitled In the ghetto. In parallel with his work as a comedian, he also worked as a television author, collaborating with programs such as Quelli che il calcio.

In 2020, his second show Luca Ravenna Live @, in collaboration with Aguilar and Indigo Film, followed by the event Rodrigo Live throughout the country. From the same year, together with Edoardo Ferrario, leads the weekly podcast Cashmere - A podcast soft, out on YouTube.

In 2021, he released the totally improvised show Luca Ravenna: Improv Special vol.1. In addition, she participates as a contestant in the game show LOL - Who laughs is out, on Prime Video. In June of the same year, he made his acting debut in the film Appunti di un venditore di donne, directed by Fabio Resinaro, a film adaptation of the novel by Giorgio Faletti.

In 2022, he wrote and directed the comic monologue titled 568, recording sold-out in several Italian cities. In addition, he was chosen (along with Edoardo Ferrario) to voice the second film of the American animated series Beavis and Butt-head, released in 2022 under the title Beavis & Butt-Head to conquer the universe.

In 2023, together with fellow comedian Daniele Tinti, he conceived and led the weekly sports podcast TAQ - All coaches here, exclusively on Spotify.