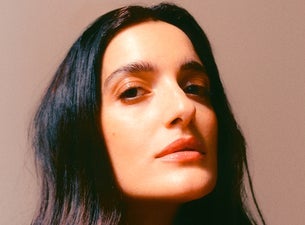 Events
5/10/24

Padua

Gran Teatro GEOX

Levante - Live nei Teatri

5/11/24

Brescia

Gran Teatro Morato

Levante - Live nei Teatri
About
Levante, stage name of Claudia Lagona, is considered the only Italian artist able to interpret the figure of the singer-songwriter engaged and, at the same time, that of the pop icon, tracing a path never beaten.

During her career, Levante released 5 albums: Manuale Distruzione in 2014, Abbi cura di te in 2015, Nel Caos Di Stanze Stupefacenti in 2017, Magmamemoria in 2019 and Opera Futura nel 2023. In addition, she played hundreds of stages in Italy and Europe and was a judge of the TV program X Factor in 2017, as well as participating in the Sanremo Music Festival in 2020 with the song Tikibombom.

In addition to her musical career, Levante is also an established writer. He published three books: Se non ti vedo non esisti in 2017, Questa è l'ultima volta che ti dimentico in 2018 and E questo cuore non mente in 2021.

In 2023 Levante competed at Sanremo Music Festival with the song Vivo and released her fifth album, Opera Futura, on 17 February 2023.