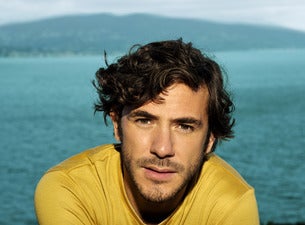 Alternative/Indie Rock
Jack Savoretti Tickets
Events
12/5/22

Padua

Gran Teatro GEOX

Jack Savoretti - EUROPIANA
About
The show of Jack Savoretti previously scheduled for March 3 2022 at Gran Teatro Geox in Padua has been rescheduled for December 5 2022 at the same venue. If you have already bought the tickets, these will be valid for the new show.


The British songwriter Jack Savoretti will be back in Italy for one unmissable show on December 5 2022 at Gran Teatro Geox in Padua for the Europiana Live Tour.

Jack Savoretti was born in London in 1983 where he grew up with his mother, the model Ingrid Hepner, and his father Guido from Genoa, Italy. At the age of 16, Jack began to approach music by playing guitar. To follow his passion, after graduation the songwriter moved to the USA.

Savoretti's musical career began in 2005 when he collaborated with Shelly Poole for two songs of her EP Hard Time For The Dreamer. In 2006, Jack debuted with the song Without which entered the bestselling singles chart in the UK, also thanks to the videoclip edited by Oscar nominated Bobby Garabedian.

Among the most important album of Jack Savoretti we can recall his debut album Between The Minds of 2007, Before The Storm of 2012 produced by Martin Trefe (producer of the hits Hey! Soul Sister of Train and I'm Yours of Jason Mraz) and Sleep No More of 2016 with the song Deep Waters included in the soundtrack of the TV series The Royals.

Savoretti honors his Italian roots on every tour with several concerts all over Italy, besides collaborating with important Italian artists such as Elisa, for the song brano Waste Your Time on Me, and with the band Ex-Otago for a new version of their famous song Solo Una Canzone.

During his new tour, Jack Savoretti will present Europiana, his new album released in May 2021 and preceded by the song Who's Hurting Who featuring Nile Rodgers. Europiana, recorded at the famous Abbey Road Studios in London, has a modern sound with a vintage soul which makes you dance, smile but also remember the past. The album sees the participation of the violinist Phil Granell and Jack's wife and children making Europiana a very special work.

Buy immediately the official tickets for the show of the British songwriter Jack Savoretti!