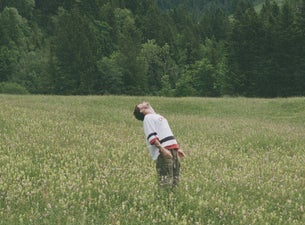 Alternative/Indie Rock
grandson Tickets
Events
Sorry... there are currently no upcoming events.
About
grandson, stage name of Jordan Edward Benjamin, is a Canadian singer and musician.

Born in New Jersey, grandson at the age of three moved with his family to Toronto, where he spent his adolescence and became interested in the world of music through genres such as rock, hip-hop and dancehall.

After moving to Los Angeles, Grandson met producer Kevin Boonn Hissink and the two began collaborating on his first singles. The first of these was Bills, released in September 2016. During 2017, grandson released the singles Kiss Bang, Best Friends and War, the latter featuring political themes.

grandson released his first album, Death Of An Optimist, in 2020, and 5 mixtapes, a modern tragedy vol. 1 and broken down vol. 1 in 2018 and a modern tragedy vol. 2, no apologies live EP and a modern tragedy vol. 3 in 2019.