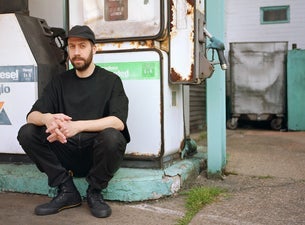 Dance/Electronic
Gold Panda Tickets
Events
Sorry... there are currently no upcoming events.
About
Gold Panda, a pseudonym for Derwin Schlecker, is an eclectic British musician and producer known for his sonic creativity and contributions to experimental electronica. His musical career is a journey through unique and unmistakable soundscapes characterized by intricate sonic details and hypnotic rhythms.

Since his 2009 debut EP "Miyamae," Gold Panda has continuously challenged musical conventions, blending elements of ambient music, glitch electronica and world music into an immersive mix. His acclaimed 2010 album, "Lucky Shiner," brought him to global prominence, thanks to tracks such as "You" and "Marriage."

Gold Panda is a virtuoso of sampling, transforming field recordings and sound fragments into emotionally engaging works of audio art. His ability to weave ethereal melodies with multifaceted rhythms is evident in later works such as "Half of Where You Live" (2013) and "Good Luck and Do Your Best" (2016).

His career as a musician exemplifies constant innovation and the search for new sonic frontiers, inspiring music fans and artists around the world. With his adventurous spirit and technical mastery, Gold Panda remains an iconic figure in contemporary electronic music.