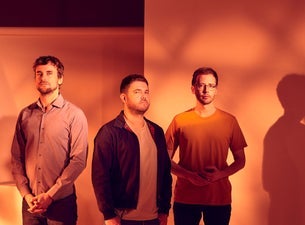 Jazz/Blues
GoGo Penguin Tickets
Events
Sorry... there are currently no upcoming events.
About
GoGo Penguin is an English band from Manchester, England, consisting of pianist Chris Illingworth, bassist Nick Blacka, and drummer Jon Scott.

The group's music is characterized by break-beat, minimalist piano melodies, powerful bass lines, electronic-inspired drums and anthemic riffs. Their music incorporates elements of electronica, trip-hop, jazz, rock and classical music.

On April 14, 2023, the trio released a new album entitled Everything Is Going to Be OK. The album comes out of a difficult period for the band, marked by deep personal loss and bereavement, and is a celebration of the positive aspects of life. What the band wants to convey is that despite the lows, we should be aware of and grateful to celebrate the highs in every moment.